Some numbers are important while others may not be.
March Madness
In 1939, March Madness was born with the idea of finding the best collegiate basket ball team in the US. The top 68 teams from around the country are invited to participate in this basketball classic. Unless you are a basketball fan, March Madness may not be your cup of tea.
Birthdays
March is birthday month in the Pearson clan. We celebrate a bunch of them in March – mine included. Each year I am happy to be part of that celebration. While collegiate basketball fans go gaga over their favorite basketball team, we go gaga over birthdays. By the way, age is only a number. I can remember when 60 seemed old. Now that I am in that group, I think 90 is the new 60.
Size
Almost everything comes in different sizes. The problem is 'who sets the standard'. I remember going into a burger joint recently and asking for a regular fountain drink. The strange look from the clerk told me I was speaking a foreign language. He replied, 'We do not have regular. We only have small, medium, large, and jumbo." OK, I'll have a medium. I hope the next burger joint uses that size terminology as well.
Remember when a pound of coffee was actually a pound. Just because today's containers are the same physical size as yesterday's containers, this does not mean the quantity is the same.
The last package of napkins I picked up for the kitchen measured 10″x13″. Previously purchased napkins measured 13″x13″. That is a 25% reduction in size. Toilet paper used to be 4 1/4″ X 4 1/4″ Now it is 4″ x 4″. That's a 12.5% reduction in size. And in this case size matters.
Weight
Finally a measurement that has an international organization that sets and monitors weight standards. International Bureau of Weights and Measures does just that. And even the US has the National Institute of Standards and Technology, a part of the US Department of Commerce. This is good to know because when I step on a scale, I need to know the number I read is based on a government standard.
Followers, Likes and other Stats
I have more followers on Google+ than Facebook. However, I have more interaction with my Facebook peeps than those on Google+. I have even fewer followers on WordPress, but again, I have a much larger interaction with the fewer peeps.
My wife took a statistics course as a requirement for her college degree. She is not sure how she received a 'B' in a course that was just a bunch of numbers. I like WordPress stats. Of the various social media sites where I am a participant, WordPress stats are clear, concise, and meaningful.
numbers that Matter to me
The number of working days left in Amarillo. We head for the east coast on March 31st.

The amount of weight (pounds) I've lost since January 1st.

Celebrated my birthday on March 1st.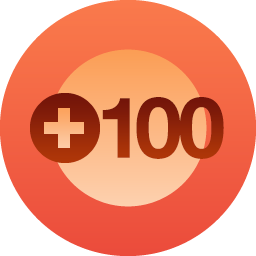 Reached a milestone in followers on WordPress. My blogger friends Dave and Marge at The Bucks Stop Here became my 100th blog follower.
A special thank you to all my friend. I appreciate your stopping by.
Y'all come back now.